Computers for Charity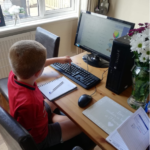 Since the spring of 2019 Lions Clubs in Yateley, Fleet, Hart, Aldershot, Hook & Odiham and Farnborough have been collecting computers, laptops and computer peripherals that have been upgraded from schools and businesses. 
These are then refurbished and loaded with up to date operating systems and free software before being made available, free of charge to local non profit organisations, charities, pre-schools and families in need. This has been especially the case during the covid restrictions when local school pupils have been forced to self isolate and maintain their schoolwork at home.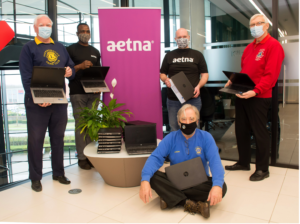 Since March 2019, Lions Clubs in this region have donated over 2000 computers to a wide variety of charities, voluntary organisations and families in need. 
If you have any unwanted or disused laptops or tablets that we can refurbish and donate to worthy recipients in the Yateley area please email enquiries@yateleylions.co.uk 
Please share this page to family, friends and business colleagues who may have computers they can donate. 
Many thanks.